Seminars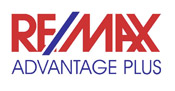 The Minnesota Real Estate Team strongly believes in the importance of offering informative buying and selling seminars for those interested in real estate here in the Twin Cities area. As a result of this belief, the team has consistently offered these free seminars over the past six years on a monthly basis.
Perhaps you are a real estate investor looking to learn more about how to begin? Maybe you are first time home buyer simply wanting to understand the buying process and learn more about home ownership. Perhaps you are buyer interested in how to use a 203k loan to help you fix up a property and make it the home of your dreams.
Whatever your real estate question may be, our team is pleased to offer these free seminars below.
These seminars are now at the "Southpoint Office Center," 1650 West 82nd Street, Bloomington, MN 55431.
This building is on the Northwest corner of the 35W and West 82nd Street intersection.
Enter through door 1650, straight ahead on your left is room #105, titled "Training Room."
Lastly, to register for any of these events, please fill out the form below noting which seminar you would like to attend. Or if you have any questions about these events, call
952-649-1456
, or email
Ryan@MnRealEstateTeam.com
.
1. MN Home Seller Seminar-
Future Seminar Date to be Determined

With over
2200 Transactions and 750 Million Closed in 2022
, our team invites you to this seminar where you can learn:
1. Strategies and tips to help you maximize your sale price and net proceeds from the sale.
2. Unique marketing avenues our team will take to help you sell your property for top dollar.
3. Ways to best develop a listing price and various listing price strategies
4. Tips to make your property most presentable, including staging ideas as well as home fixes prior to sale.
5. Social media and online marketing presence of our team that delivers results for sellers.
6. Commentary on the local market conditions.
7. The concept of a "Coming Soon" and how this can be used in today's market.
8. The importance of MLS listing a home in today's marketplace.
9. Tips on how appraisers evaluate market value of property for sale.
Joins hosts of The Minnesota Real Estate Show, Scott Wollmering and Ryan O'Neill, as well as top agent, Jason Walgrave, as they lead the discussion at this seminar.
Click Here to Register For Seminar
or call
952-649-1456
2. Real Estate Investing 101 Seminar

Tuesday, October 17th,
2023, 6:30-8 PM
With prices and interest rates low, as well as the large number of bank owned and short sale properties for sale here in the Twin Cities, real estate investors are realizing this market is one of opportunity. At this Investment Property 101 seminar, Ryan O'Neill will go over the process of becoming a real estate investor. From his experience of owning 14 rental properties, many since 2001, Ryan will go over the "ins and outs" of investment property. At this seminar, we will also offer insight on what the current financing guidelines are for investment property, how a real estate investor decides upon what type of loan product to choose, and what options are available, from commercial loans, to rehab loans, to Fannie Mae and Freddie Mac. This is a great event if you have any interest in simply learning about fix and flip or buy and hold investment property here in Minnesota.
Click Here to Register For Seminar
or call
952-649-1456
Future Dates: December 19th
3. Real Estate Investing 101.5 Seminar

Tuesday, November 28th, 2023, 6:30-8 PM
After your research is done, the question is: Now how do I put this all together? Come and join David Meyer of RE/MAX Advantage Plus and The Minnesota Real Estate Team as he guides you though the complete process of real estate investing. David Meyer will walk you through the complete investment property buying process, step by step with print outs, TISH reports, contractor bids, rehab loans and cash flow analysis spreadsheets. You will see how the whole process is put together, down to the expected monthly cash flow of a property. Ask your questions or ask for more information. As usual, there is not cost, no obligation, just great information for you as a real estate investor.
Click Here to Register For Seminar
or call
952-649-1456
Future Dates: January 23
4.
Investment Property 201 Seminar
5. Buying Power for First Time Home Buyers November
, 16th
, 2023, 6:30-8 PM
With interest rates at record lows, prices of homes for sale here in the Twin Cities having dropped over the last number of years as well, an outstanding buying opportunity is present for first time home buyers here in our market. Often times, buyers can now own a home for less than they are paying in rent. At this first time buyer seminar, we will examine the entire buying process from the financing standpoint: from determining what down payment assistance programs may be available to you as a buyer, to helping you determine what amount of home you can buy, to learning more about the process of beginning to search for properties. Charlie Leimer of The Minnesota Real Estate Team will take you through the process of working with a real estate agent: from the first meeting over coffee to learn more about you and what you are looking for in a home, to the process of looking at properties, making an offer, and moving forward to the day of closing.
Click Here to Register For Seminar
or call
952-649-1456
Future Dates: January 18
6. The New Construction 101 Workshop -
Future Seminar Date to be Determined
All too often when someone undertakes a new construction project, their expectations fail to survive the collision with reality. The end result can be undue stress and frustration during the process and coming in a little or even a lot over budget at the end. If new construction is something you are considering, then this workshop will give you what you need to decide if this is the right path for you. If you have already made the choice to build, then you'll learn how to navigate the process effectively, enjoy the experience along the way, and end up building the home of your dreams on-time and on-budget. At this seminar we will cover: how to select the right Realtor and the role they will play throughout the project, how to choose a lender, the ins and outs of financing new construction, and how to get the best rate, the difference between big builders vs. local and how to pick the right builder for you, the budgeting and design process including how to decipher and compare different builder's bids, the keys to staying on budget and possibly saving money along the way, what you need to know about lot selection and purchasing, and the 7 stages of construction you need to know once construction starts on your new home.
Click Here to Register For Seminar
or call
952-649-1456
7. Fixin' to Stay? Use a 203k -
Future Seminar Date to be Determined
With so many of the homes in our local market needing repair, buyers have been more frequently been using a loan product called a FHA 203k to purchase and rehabilitate a home. As an example: perhaps you find the home of your dreams but it needs so much work and you don't have the immediate cash to do the repairs. At this seminar, you will learn how to turn this home that appears to be more of a fixer upper, into the home you have always wanted. With this 203k loan, you are able to roll eligible upgrades and repairs into the mortgage.
Click Here to Register For Seminar
or call
952-649-1456
If you have the chance, tune in to
The Minnesota Real Estate Show,
Sunday's 8:00-9:00 AM on LOVE FM 105.1. Feel free to call in with any and all real estate related questions. We are on every Saturday. Give us a call at
612-294-6949
,
www.MnRealEstateShow.com
.